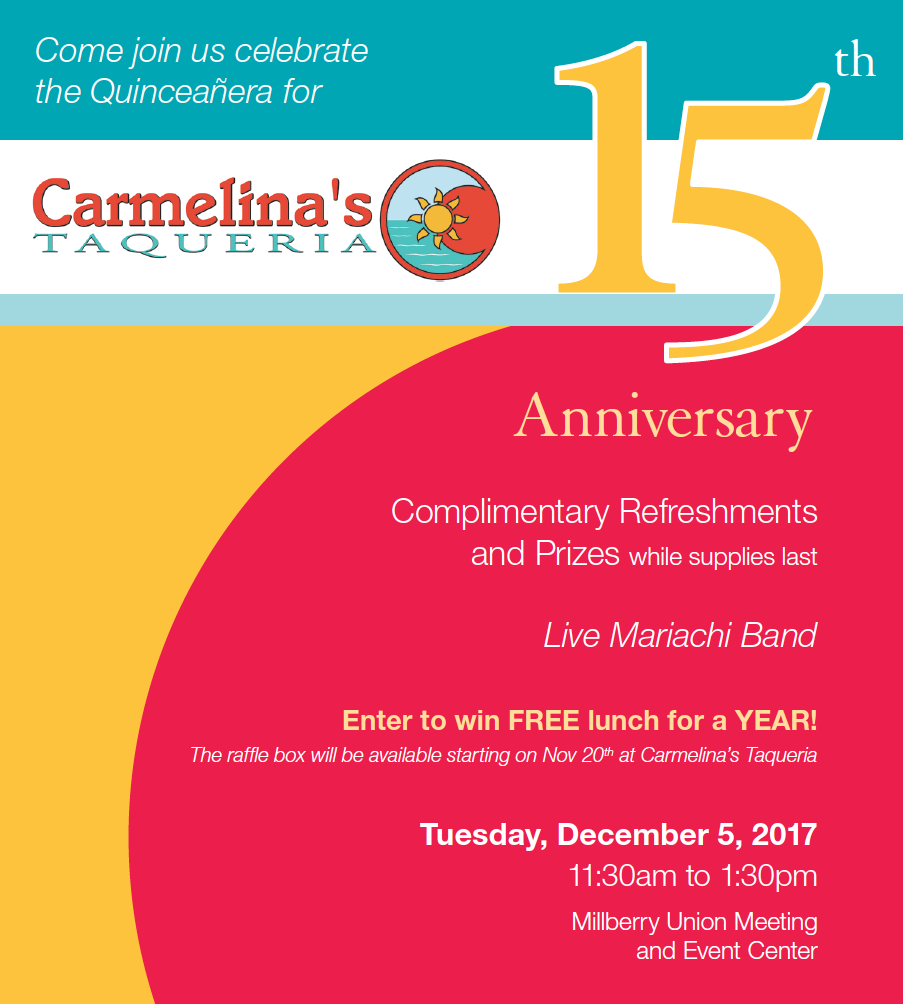 Support this Campus Vendor!
Carmelina's Taqueria preparing to celebrate their 15th year at the Millberry Union Plaza location with a special quinceañera celebration on Tuesday, Dec. 5 from 11:30am to 1:30pm at the Millberry Union Golden Gate Room.
A quinceañera is the Hispanic tradition of celebrating a young girl's 15th birthday.
The event will feature free food, dessert, raffles, a mariachi band, and more.
In addition, there's an opportunity to win a FREE year of food and several other prizes from Carmelina's Taqueria just by stopping by and filling out a raffle slip before Monday, Dec. 4.
Learn more about Carmelina's Quinceañera Celebration HERE!